What is Xero?
If you go to Xero's site, they will tell you that Xero is simply beautiful accounting software.  And it is.  It is more than that though.  I have always been of the opinion that to use Quickbooks well, you needed to have a basic understanding of double entry bookkeeping.  I good working knowledge of the accounting equation is also helpful.  With Xero, you don't need all that.  Of course, it is helpful to have a bookkeeper and/or accountant to assist with categorization and reporting (and day to day maintenance if you don't like doing it), but the average tasks that a small business owner cares about are EASY.
With Xero, bank accounts are reconciled every day.  Most banks connect with Xero and Xero automatically downloads transactions daily.  There is no remembering do it.  You set up the feed and forget it.  Xero finds likely matches for transactions and you press the big OK button.  For those of you that hate Qbooks and its crazy transaction rules that never seem to work right — they do work in Xero and setting them doesn't make your eyes cross. Even better, since the bank accounts are pretty much reconciled every day or every few days, there is nothing to do at the end of the month but check your business's progress with Xero's really cool reporting.
The interface between other accounting software and PayPal has always frustrated me, but Xero nailed it.  I have only heard good things about the invoicing from the customer's end of things.  This month I was able to complete my invoicing in half the time it normally takes me.  Xero also has iPad and iPhone apps, as well as apps for other devices.  You can send an invoice on the fly, check outstanding balances or add an expense (copy of receipt and all) paid for with personal funds, right on your mobile device.
Can you tell I really like Xero?  I liked it so much I switched to it myself, personally and professionally.  If you are happy with your bookkeeping product, don't change anything.  But if it frustrates or limits you and you are considering a better solution, check Xero out.  I have some promo codes for a lengthy free trial, so give me a call or drop me an email.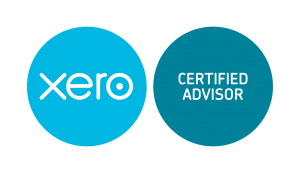 ---
2 thoughts on "What is Xero?"
Hi Rachel,
I'd like to try it, can you provide me with a promo code?
thx in advance!





---





Yes, I can provide you with a promo code. JFE13-JUN





---