Why Virtual Technique
Each business is as unique as a set of fingerprints. Cookie cutter solutions don't work. Each company needs its own business eco-system of tools that work together as a cohesive unit that are scalable and changeable as the business grows and changes. When you work with Virtual Technique, you work with me. I get to know your business, its patterns and rhythms. This is not only useful for efficiency, but also in knowing when something usual pops up so it can be addressed.
My years of bookkeeping with many different business models has given me a deep understanding of their challenges. I strive to automate as much as possible, while still having the human touch. All businesses benefit from careful review to discovery where efficiency can be enhanced, expenses reduced and tedium eliminated.
Meet Rachel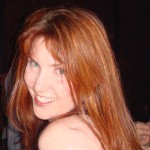 Virtual Technique is the virtual assistance arm of Technique Partnership, LLC owned by husband and wife team Chris and Rachel Frishe. Chris has always said that the best business decision he ever made was getting a wife. As a web developer he has always made use of Rachel's skills with the books and documents. Virtual Technique is ready to be your "work wife." While we specialize in bookkeeping and paralegal services (lawyers only please), we focus on supporting web developers' and graphic designers' unique business needs.
Rachel has an A.S. in Paralegal Studies, a B.S. in Legal Studies and completed her MBA in June of 2011. She is an Accredited Legal Secretary, Certified Legal Assistant and Certified Florida Legal Assistant. A resume is available upon request and is also provided with proposals.
Virtual Technique accepts Visa, MasterCard, Google Checkout, Paypal, Checks and Wire Transfers. We also offer a 10% referral bonus to clients for referrals that result in business. The bonus is payable by check or in services as the client chooses.
Contact us to schedule a free 20 minute consultation today!
Rachel Frishe on BrandYourself.com