About Virtual Technique

Virtually any help you need…
Virtual Technique is the virtual assistance arm of Technique Partnership, LLC owned by husband and wife team Chris and Rachel Frishe.  Chris has always said that the best business decision he ever made was getting a wife.  As a web developer he has always made use of Rachel's skills with the books and documents. Virtual Technique is ready to be your "work wife."  While we specialize in bookkeeping and paralegal services (lawyers only please), we focus on supporting web developers' and graphic designers' unique business needs.
Rachel has an A.S. in Paralegal Studies, a B.S. in Legal Studies and completed her MBA in June of 2011.  She is an Accredited Legal Secretary, Certified Legal Assistant and Certified Florida Legal Assistant. A resume is available upon request and is also provided with proposals.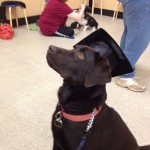 Chris and Rachel are avid readers, die hard Sci-Fi fans and are currently training their chocolate lab, Steamboat, to be a therapy dog.
Virtual Technique accepts Visa, MasterCard, Google Checkout, Paypal, Checks and Wire Transfers. We also offer a 10% referral bonus to clients for referrals that result in business. The bonus is payable by check or in services as the client chooses.
Contact us to schedule a free 20 minute consultation today!
Rachel Frishe on BrandYourself.com